These rare photographs were taken just after the turn of the 20th century by an unknown photographer believed to have been a member of the Southern Pacific fire crew stationed at Summit Station, California, just west of the summit of Donner Pass.   My great uncle was on the fire crew and this was his album.  These photographgs have not been made public before.   Please leave comments, corrections or additions to the captions  in the guest book below.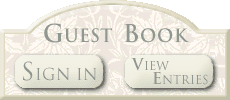 The scene at right was taken from the same vantage point as used by the artist in 1887 whose line sketch appears below. In the drawing the artist took the liberty of showing the main (white) building on the left of the sheds about a quarter mile closer than it actually was.  The true location of this building is clearly seen in several of the photos on this page.

This is an unusual view of Lake Van Norden looking west.  Lake Mary is below in the foreground and across the lake is the Soda Springs ski hill.  In the far distance is Red Mountain near Cisco.  See guest book entries 7/11and 7/28/06

This view appears to 

    have been taken from the point where the old highway 40 bridge is located on the eastern side of Donner Pass.  At the time of these photos, only ameager wagon road crossed the Sierra here.

I believe these sheds were west of Norden with Lake Van Norden to the right.

The covered turntable at Summit Station was the first of its kind in the U.S.. 

Summit Station

and the 

Donner Pass Snowsheds

Almost any normal winter can bring snows to depths of 10 feet with drifts of twice that height and more.   These photos show tunnel 8 right below Donner Peak.

In this photo the turntable is just out of view on the right 

while the Summit Hotel may 

be seen on the far left.

Above, the main building is 

burried in snow to mid-window on the second floor. I hope someone can properly identify this structure for me.

   Many of these photographs show the covered turntable

   and facitlities at Summit Station at the top of Donner  Pass originally built by the  Central Pacific.  A fire in 1921 destroyed a portion of these sheds.  In 1926

Southern Pacific built a new underground facility

l-1/2 miles west of the summit called Norden,

 protected by a formidable

complex of snowsheds.

           Included was a new turntable that was large enough to handle cab-forward locomotives.

Fires destroyed much of the sheds at Norden in 1961.

Tunnel 8 just east of the summit.

Visit the author's other railroad sites: